With nominations now in, Penny Mordaunt leads the field among Conservative members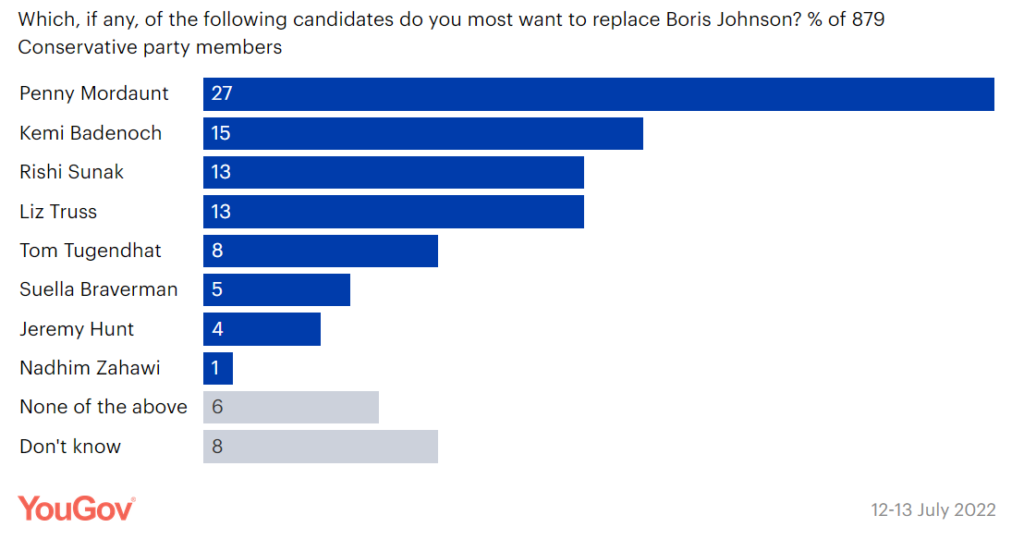 Pairing off the candidates in head to head contests – as will happen at the final members' vote – shows Mordaunt beating all comers.
Her closest competitor is Liz Truss, who she nevertheless convincingly beats by 55% to 37%. She likewise firmly sees off Kemi Badenoch by 59% to 30%, and Rishi Sunak by 67% to 28%.
Attribution: Data from Yougov.co.uk