But Liz Truss and Rishi Sunak disagreed over recession warning in their latest TV clash
Tory leadership rivals Liz Truss and Rishi Sunak have set out competing plans to deal with the economic recession forecast by the Bank of England in their latest TV clash.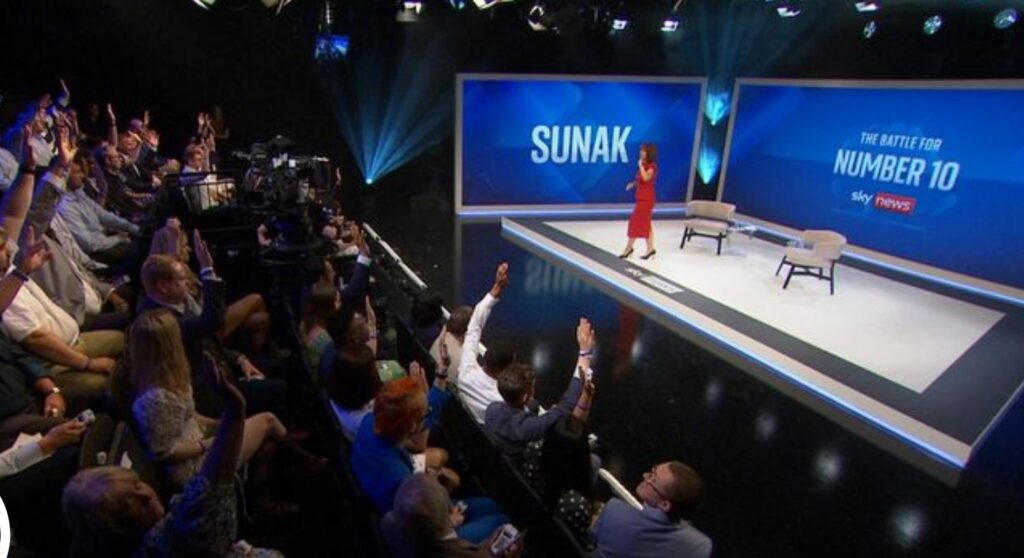 Ms Truss said a recession was "not inevitable" if "bold" action was taken.
But Mr Sunak said the foreign secretary's "unfunded" tax cuts would pour "fuel on the fire" of inflation.
At the end of 90 minutes, Liz Truss had a vision, but there was a reluctance to give all the answers. Rishi Sunak was across the issues, but wasn't promising a bold new vision to a party fretful about the polls and the economy says Sam Coates, Deputy political editor @SamCoatesSky
Rishi Sunak won the audience, but Liz Truss appears to have a grip on the Tory membership in the country. The audience, made up of Conservative Party members, convincingly backed former chancellor Mr Sunak in a show of hands, rather than Ms Truss.