The BBC will broadcast a final TV debate called "Our Next Prime Minister" between the final two candidates in the contest on 25 July.
It will be presented by Sophie Raworth, with analysis from BBC Political Editor Chris Mason and BBC Economics Editor Faisal Islam.
The programme will broadcast live from Stoke-on-Trent in front of a 80 to 100 strong audience at 9pm on BBC One.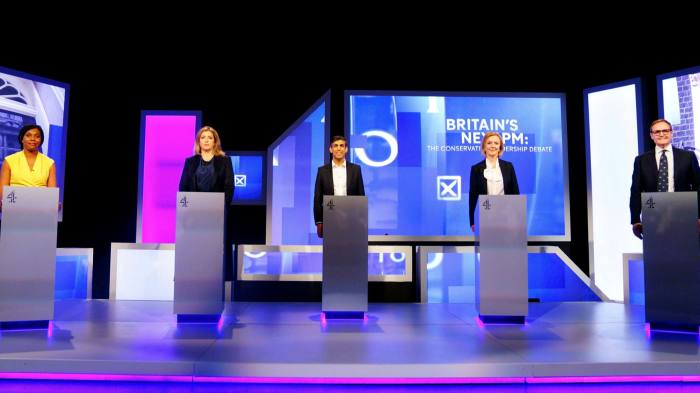 TV debates have already taken place on Channel 4 and ITV.
The BBC has confirmed that all three remaining candidates – Rishi Sunak, Penny Mordaunt and Liz Truss, have agreed to participate in the debate if they make it to the final two, after Sky News was forced to cancel its own planned debate when Mr Sunak and Ms Truss declined to take part.